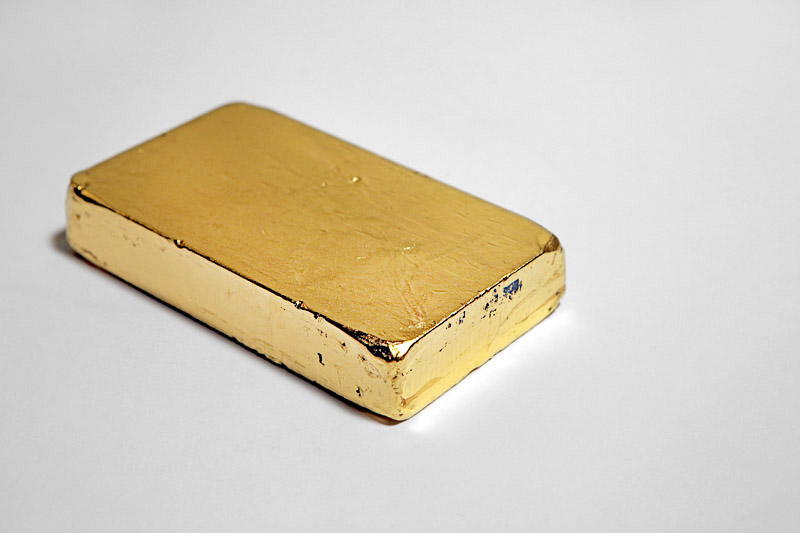 RUBEDO
Lead ingot, gold leaf 24k.
4 x 7 x 12 cm.
2012.
A 1920 grams lead ingot, plated with 24k gold leaf using the traditional technique of gilding.
The work is to be considered quiescent, hence unfinished, until the time of sale.
The ingot can only be sold in its weight in gold.